Select the New/Import Portfolio button in the My Portfolios tab: 
  Then select the Import button located in the lower left corner: 
Select the source Black Diamond:

You will be asked to provide your Black Diamond credentials. For your convenience, Everysk will save your credentials for 10 minutes: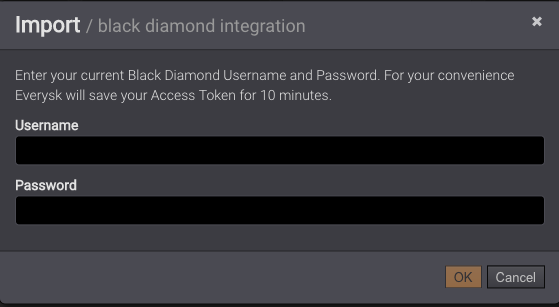 Next, you will have the option to filter only certain households. In the example below, "walter" is being used as the filter. Press OK to pull all the matches: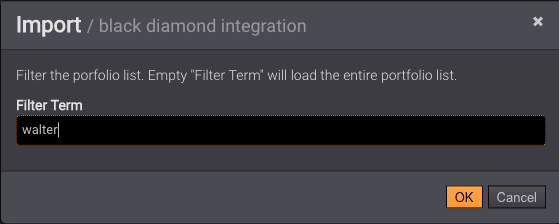 Press Load Selected Portfolio button to pull all the accounts for this client (portfolio). 

 You can select multiple accounts to be analyzed together. Then, press Load Selected Accounts: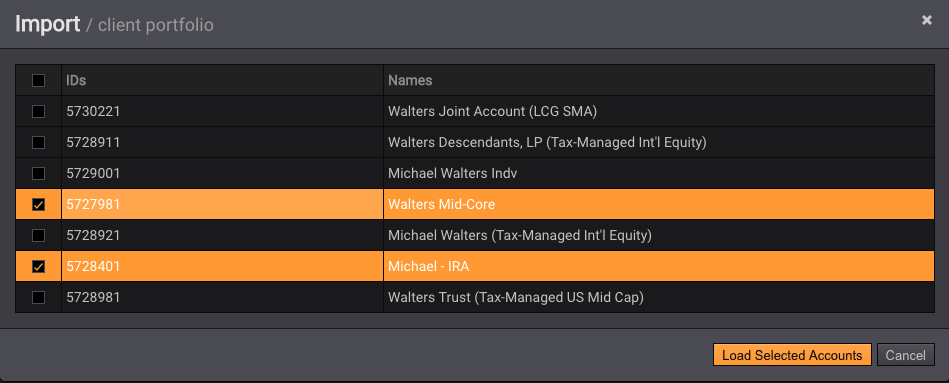 Press Import Selected Columns to load the tickers and quantities into Dashboards. Note that the 3rd column is populated with the account names, so that risk can be aggregated as such: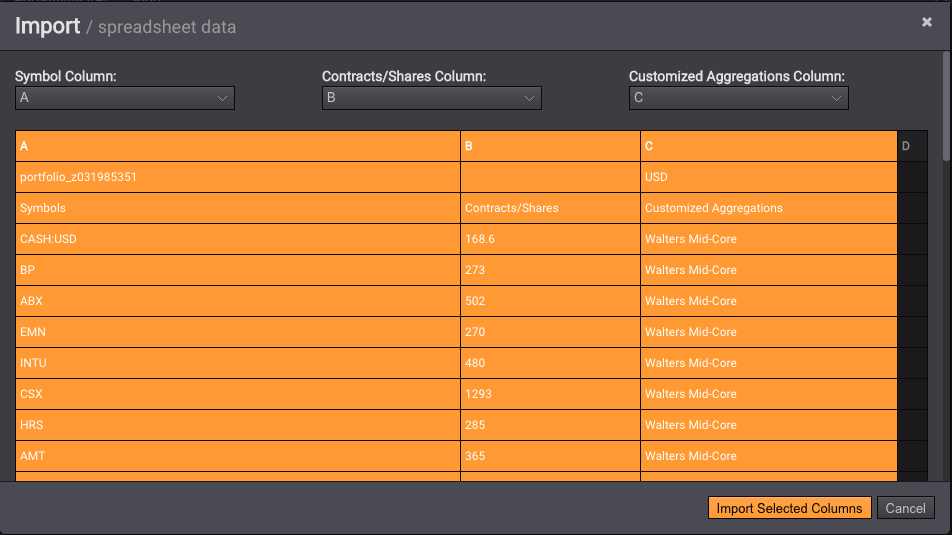 Finally press Create Portfolio: