You can add an extra layer of security to your Everysk account by turning on two-factor authentication (2FA) in the Settings/Security tab. In order to activate this service, you will need a proper key as well as the proper browser (Google Chrome version 40 or newer). Click here to purchase your key.
We adopt the strong FIDO Alliance U2F protocol. This provides a stronger layer of protection because we use cryptography and not verification codes for 2-step verification.
After you establish that you have the correct browser and you have purchased the key, go to 2-step verification tab on the Settings/Security pulldown and select Register New Security Key: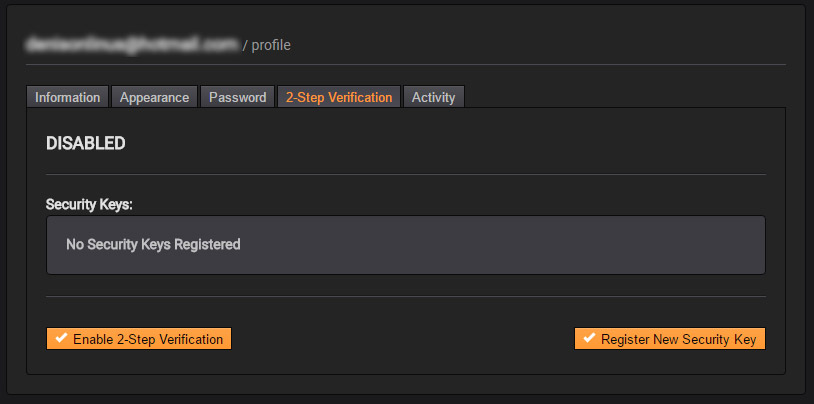 Everysk will ask you to insert your key in the USB port. If your computer is running virtual environments, make sure the host computer has control of the USB port.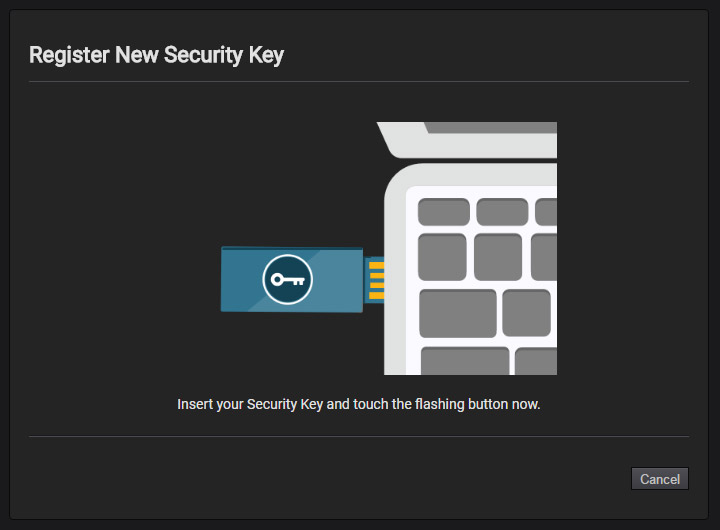 Your key is now registered. The last step of the process is to enable the service by selecting Enable 2-Step Verification.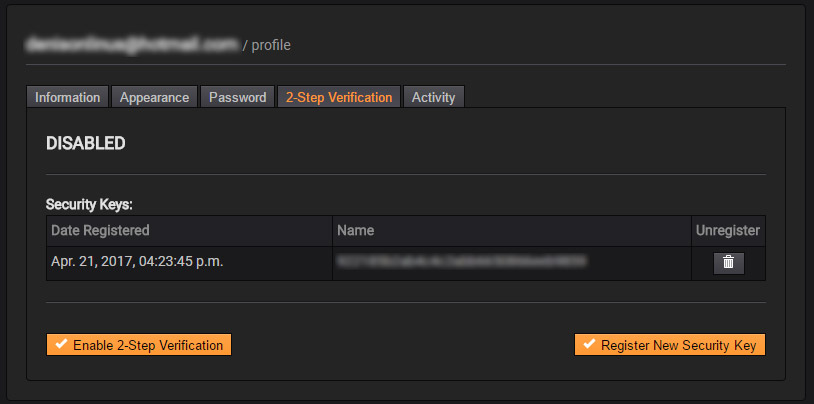 Now your key is properly registered and the service enabled: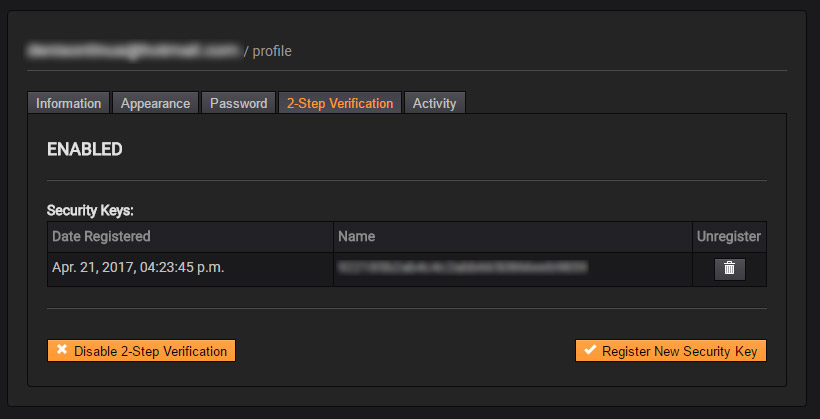 You will be asked for your registered security key in your next login.