From the "Portfolios" section, click on the portfolio you want to clone.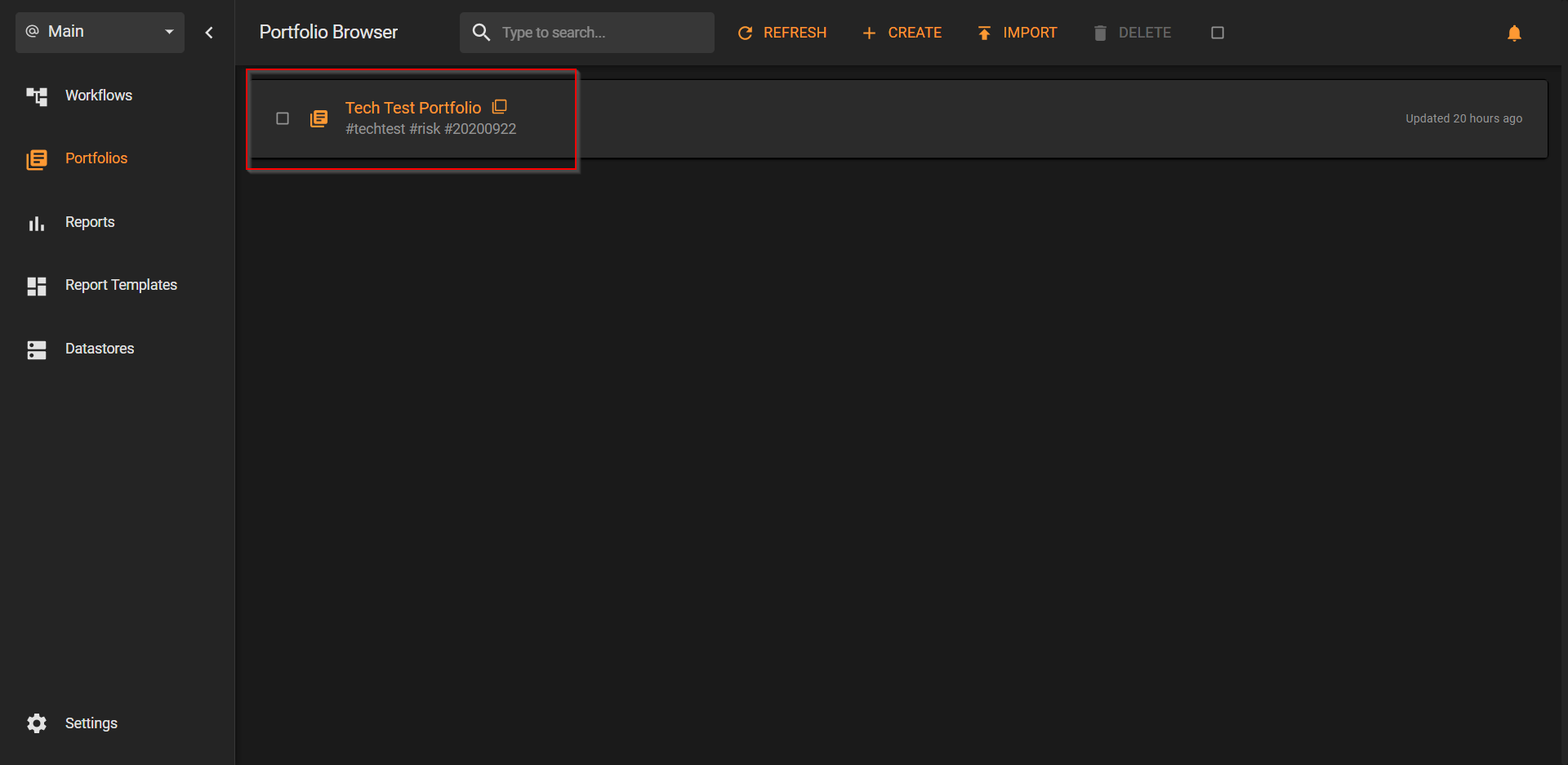 Here you can see the Summary screen. Click on "Clone" at the top.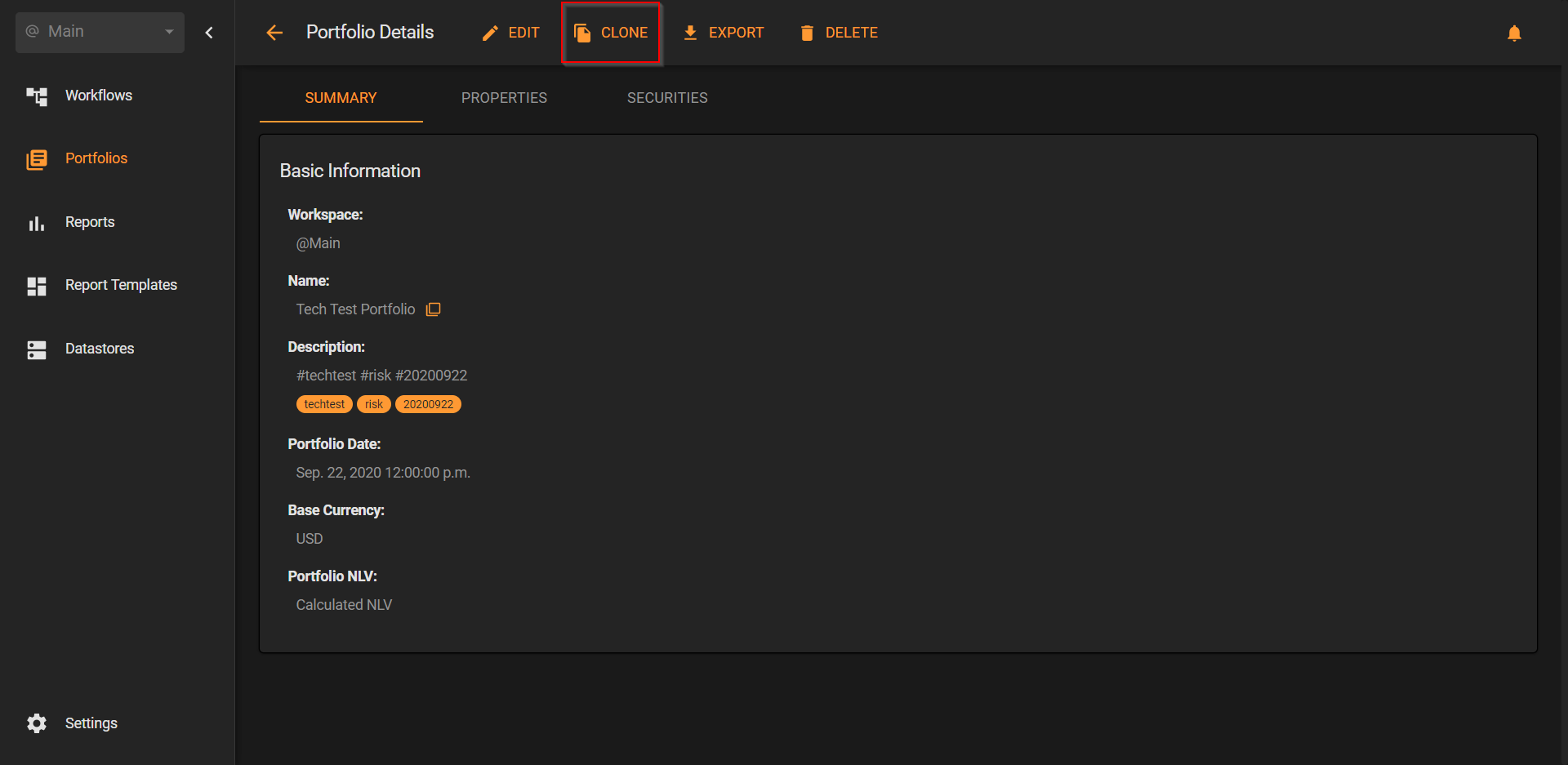 On the next screen, you can edit "Date", "Base Currency", "NLV (Net Liquidation Value), "Securities", Add/remove securities. Then click on "Next".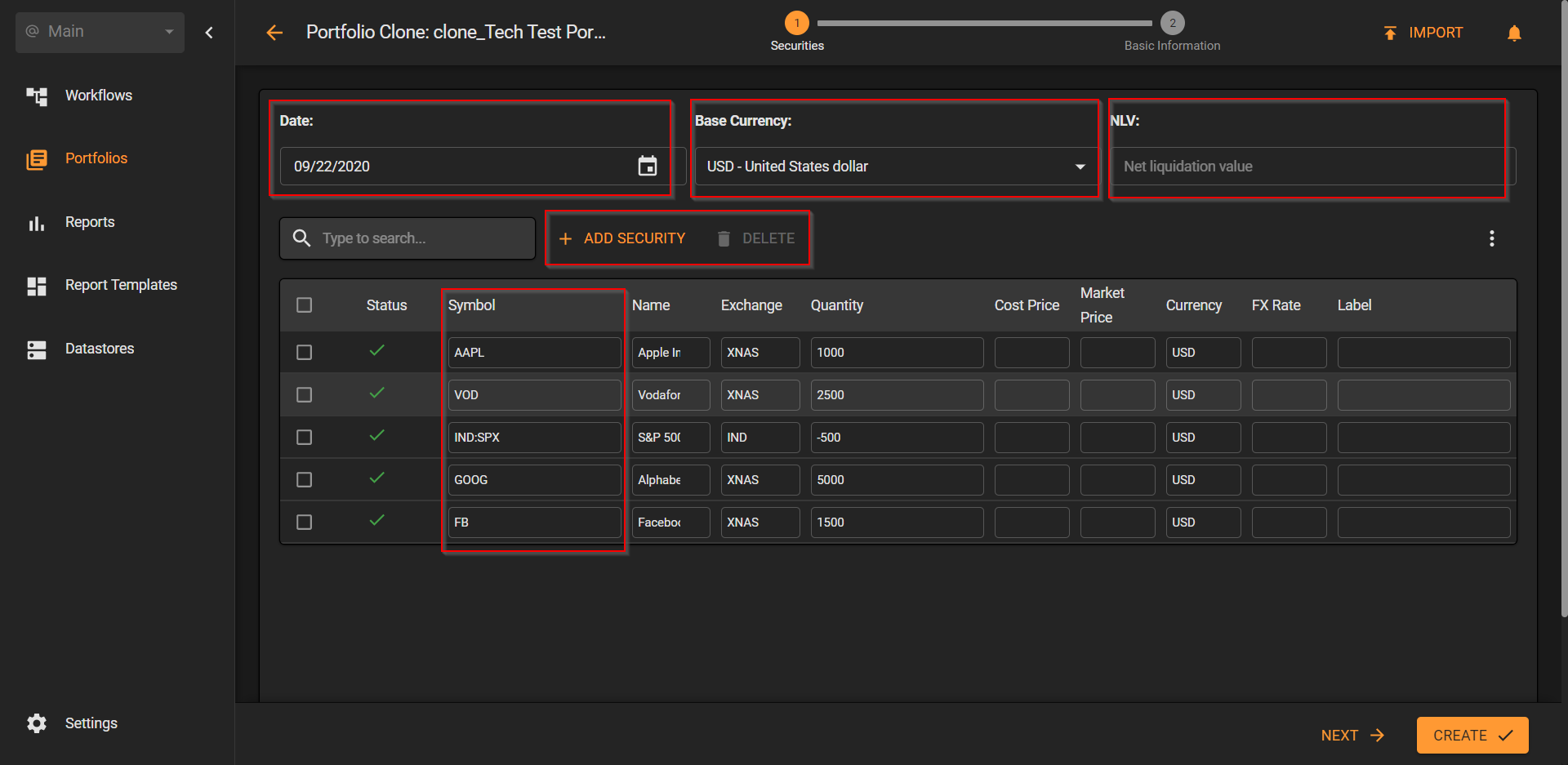 Now, change the name and click on "Create".