From the main page, click on "Portfolios" on the left-hand side of the page.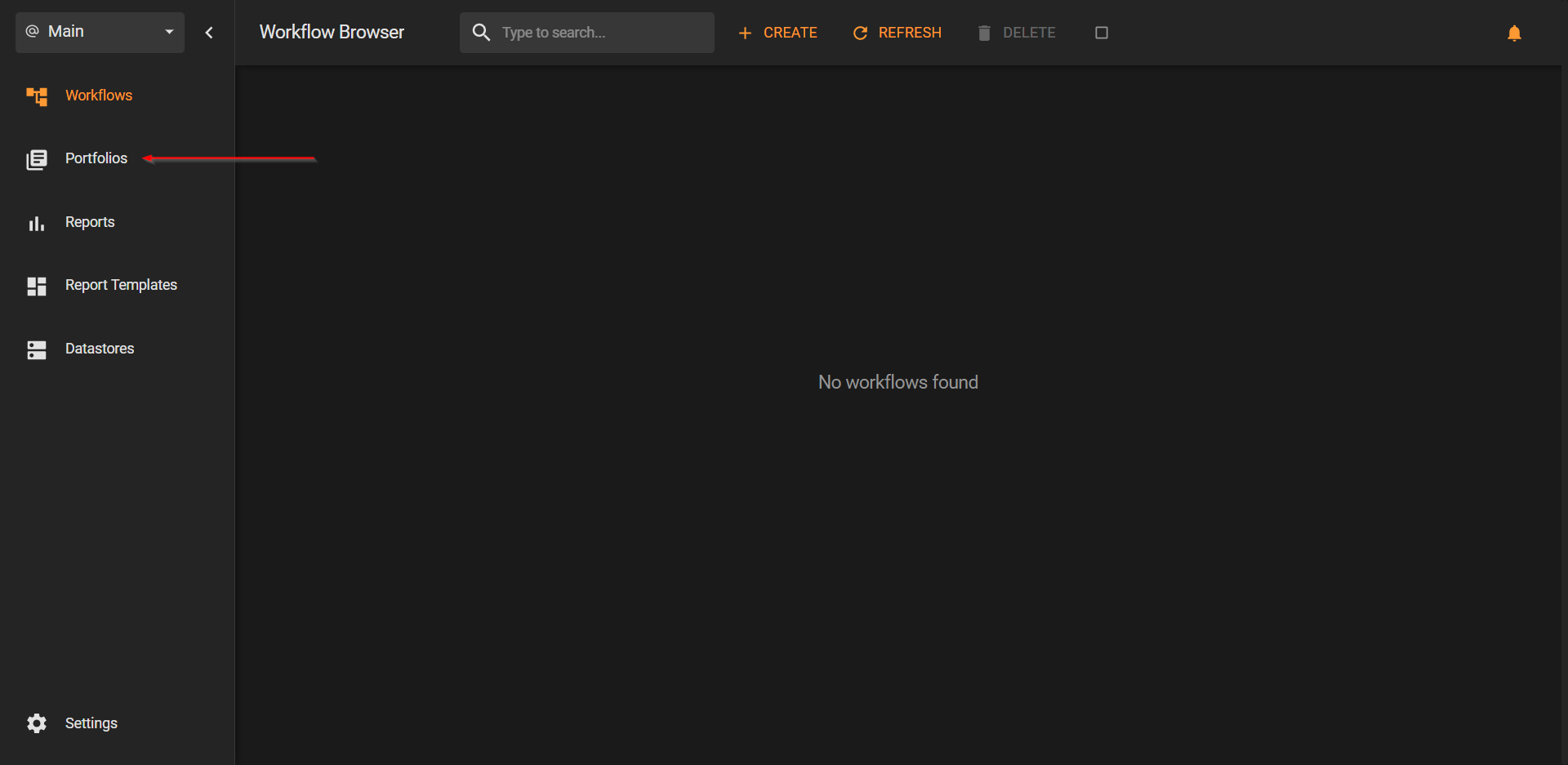 Now click on the "Create" button at the top of the screen, to create a portfolio from scratch or, click on "Import" to upload your positions from an XLS or CSV file.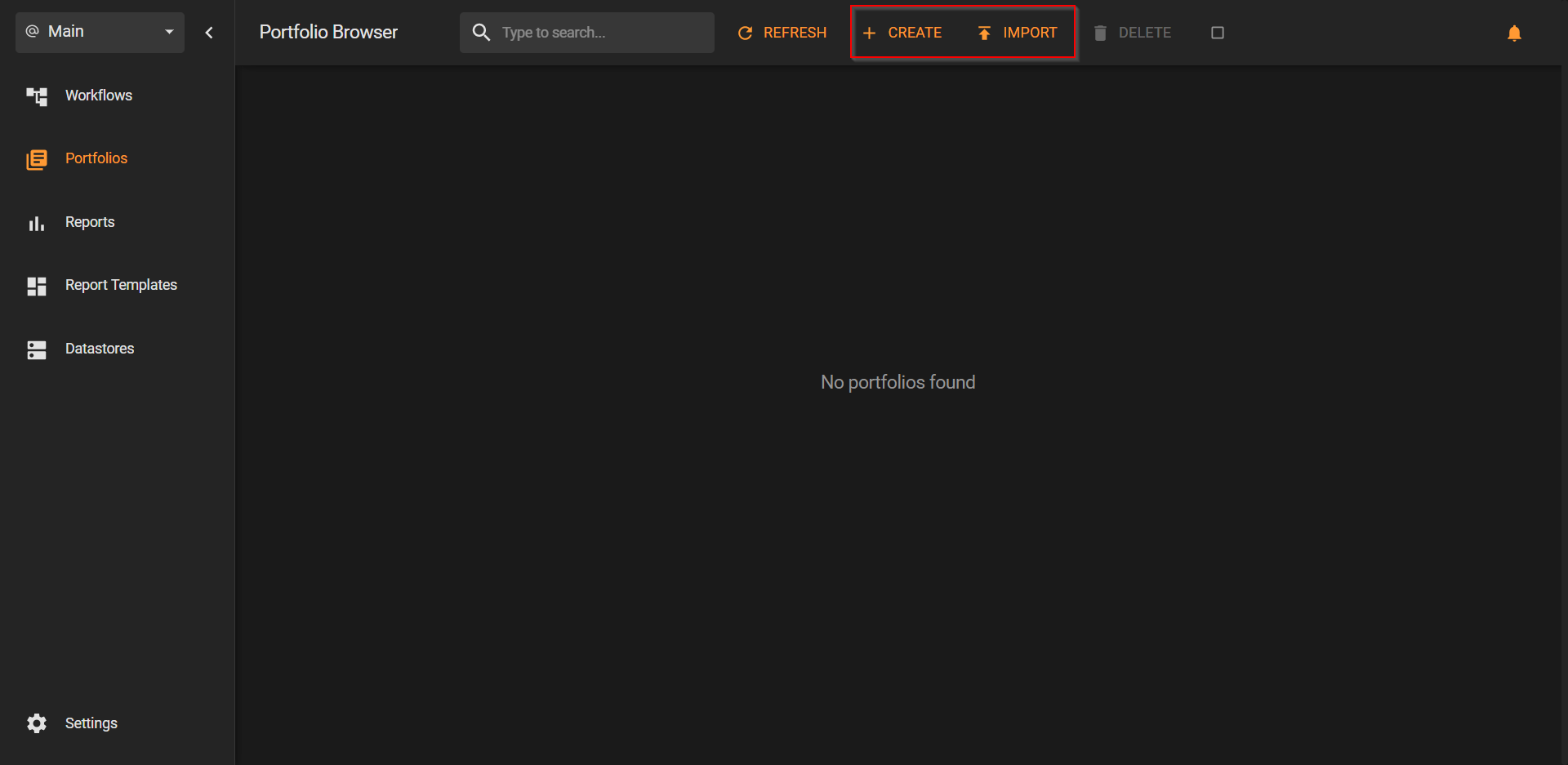 By clicking on the "Create" button, you will reach the portfolio creation screen. On the top of the page, you can select the date, set the base currency, and insert the NLV (Net Liquidating Value).
At the table just below, you can manually add all positions that comprise your portfolio. To add them, please click on an empty cell under the "Symbol" column and then type the ticker of the security. Pick up the security from the drop-down list that appears.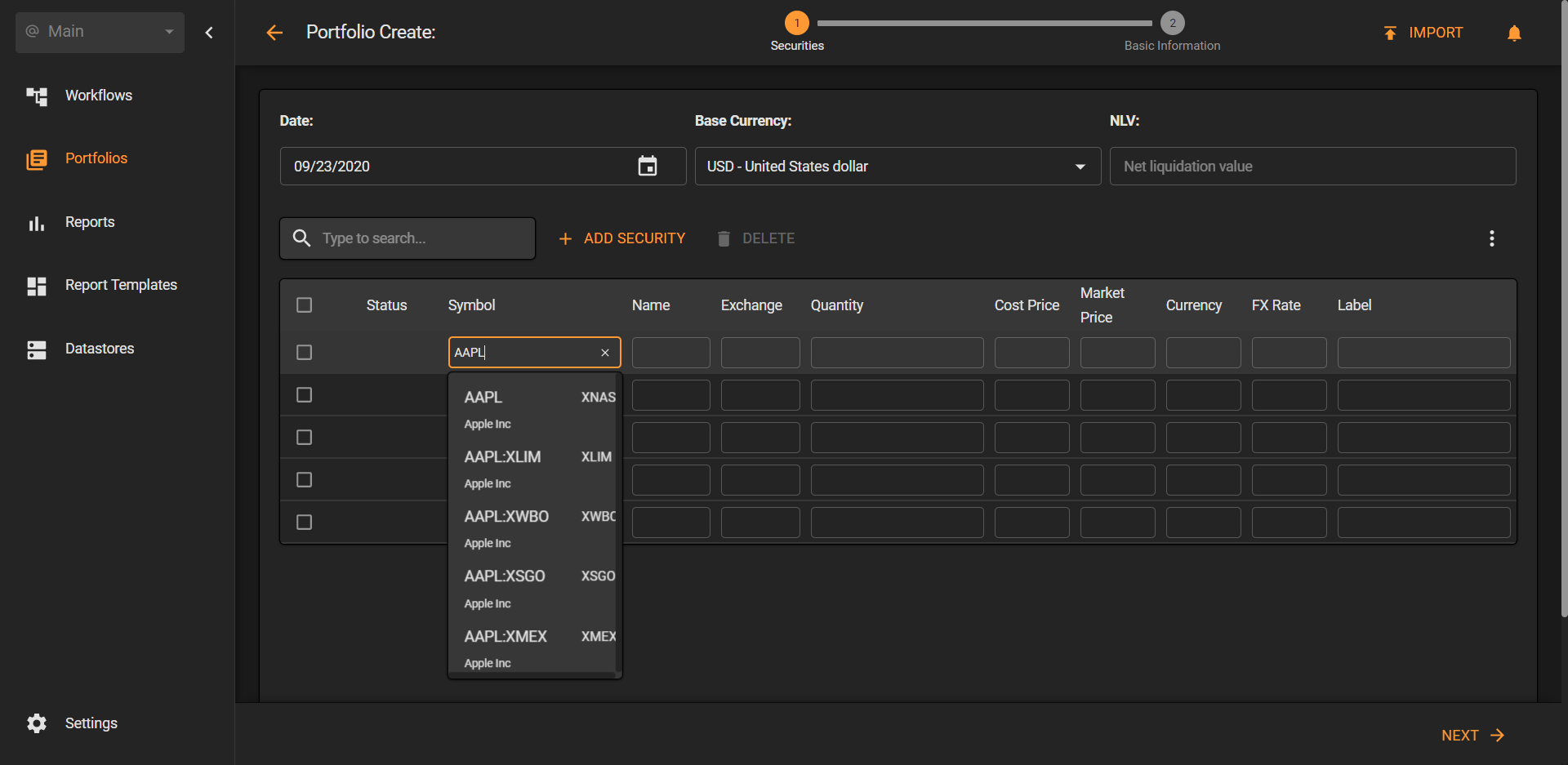 NOTE: For stocks traded outside the US, we use a ticker:mic nomenclature, where mic is the ISO 10383 market identifier code. For example, SIE:XETR is the stock of Siemens AG traded in the Xetra exchange. Please check this link for more info about all supported exchanges. Fixed Income, Options and other derivatives need to follow our symbology rules: Symbology.
Here you can add a positive or negative "Quantity" (including fractional numbers), "Close Price", "Market Price", "FX rate", "Label" and P&L Metrics. Choose the columns you wish by clicking on the 3 dots icon located on the top right-hand corner of the table, and in case you need to add more lines, click on "+ add security". See the image below.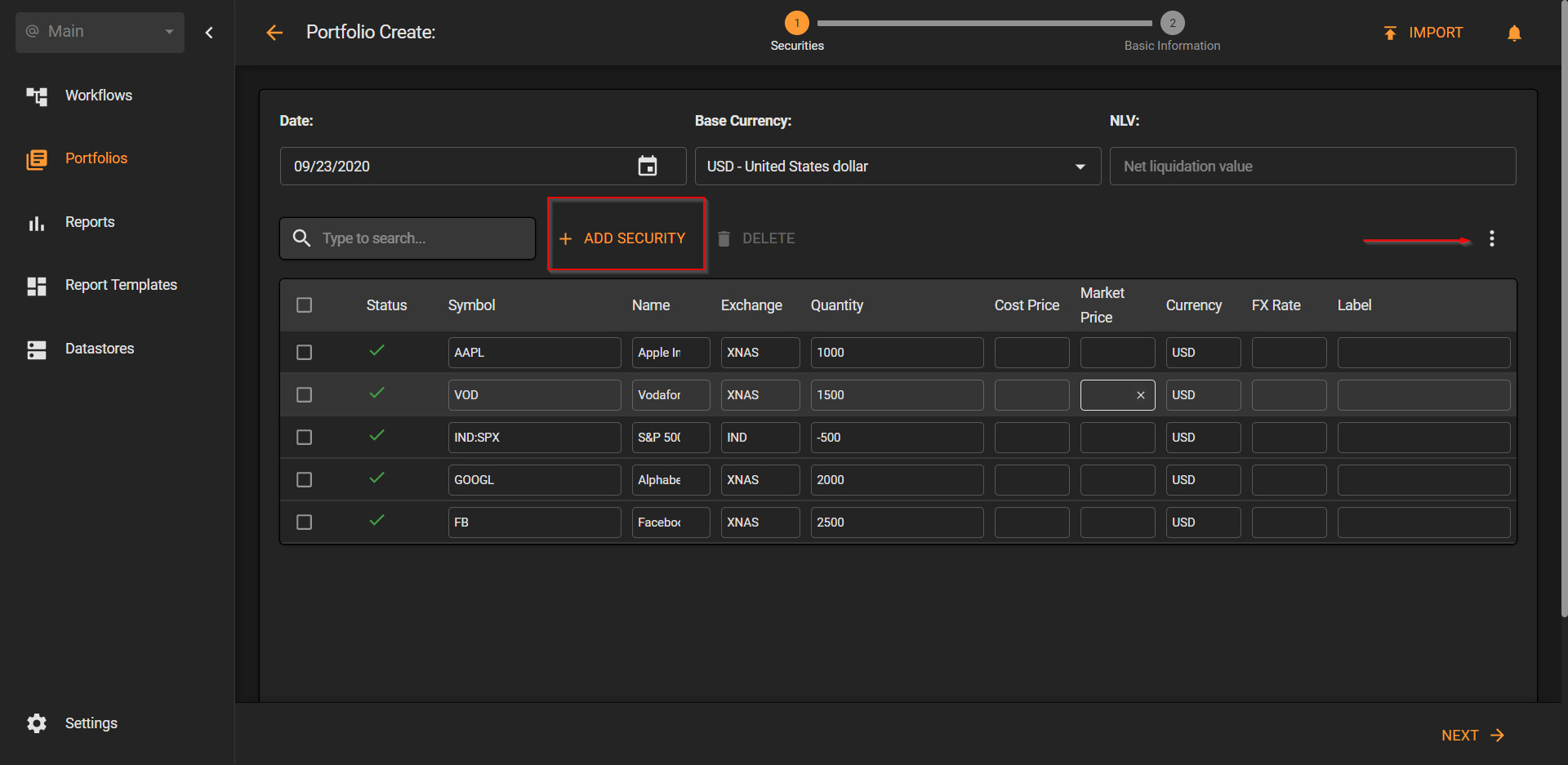 To delete any security, please check the box on the left of the ticker, then click on "delete"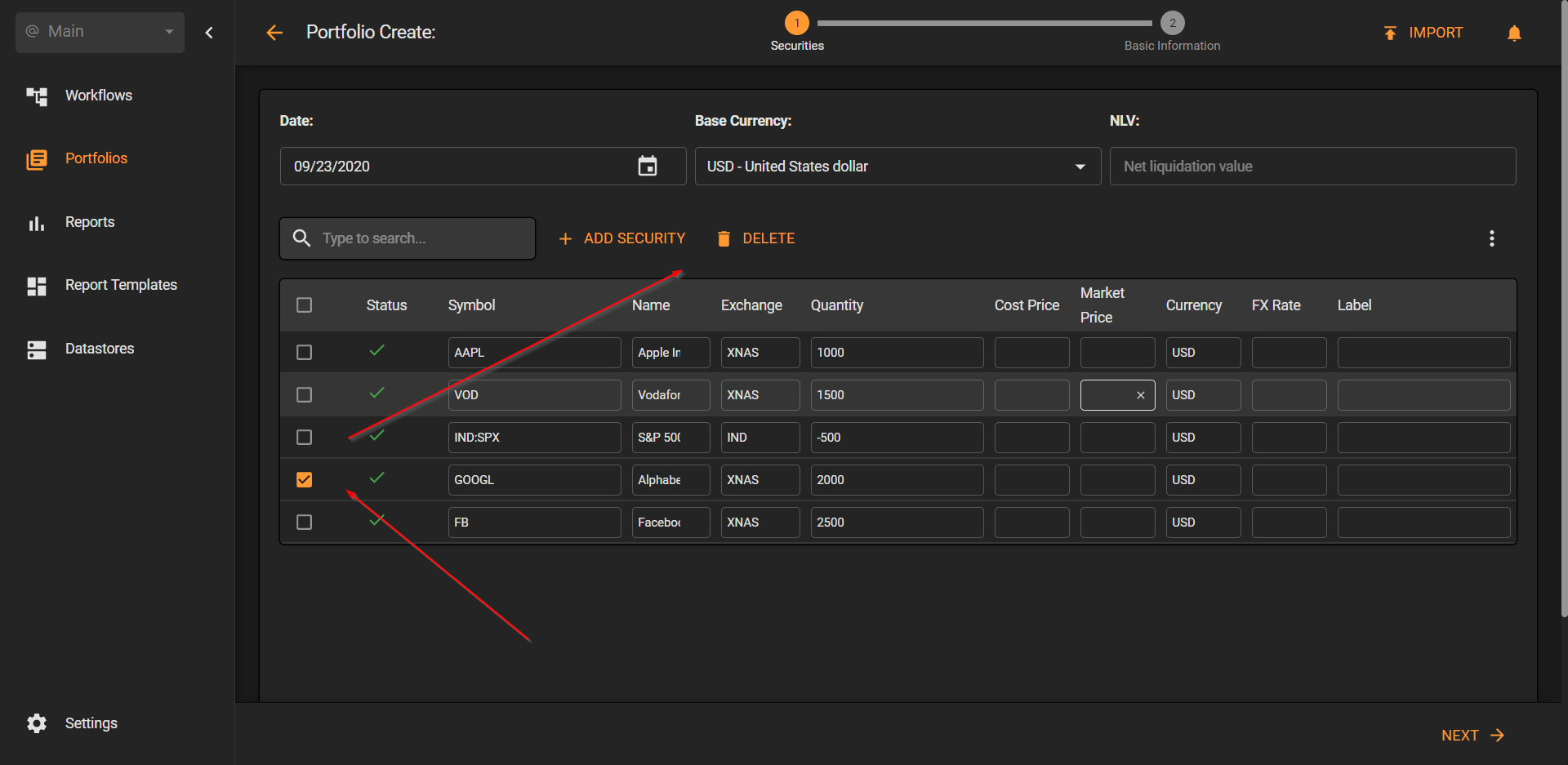 Click on "next" on the bottom right.
Now add a name to your portfolio and insert a description. You may want to add hashtags to easily find or refer to this portfolio in the future.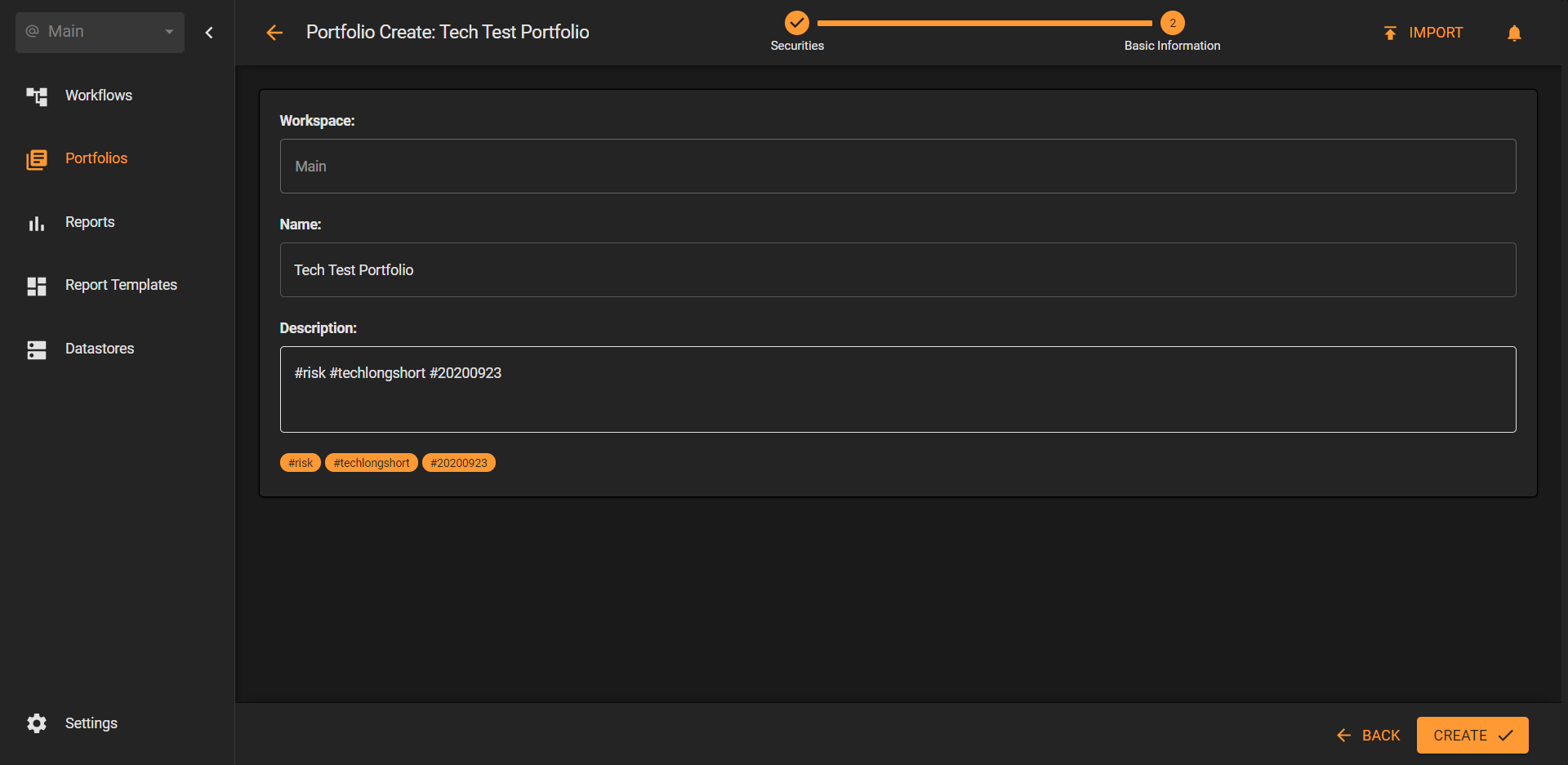 Now hit "Create" on the bottom right.
Find the portfolio on the main "Portfolio" page.