A single Everysk license allows one (1) user to access the Everysk platform, and multiple licenses allow separate users to access the platform simultaneously. Within the platform, users can also create multiple workspaces for different colleagues with a shared login.
Adding a new workspace creates a new independent, blank environment so your colleague can have his/her own portfolios/report templates. Portfolios/report templates can also be shared between workspaces. Some clients use multiple workspaces to separate different types of reports and portfolios. For example, ad-hoc reports and research may be ran in one workspace, while production client reports are ran in another. This allows for workspaces to be organized and not overly cluttered.
We have included steps below on how to create a new workspace.
In the upper left corner, you will see a drop-down where you can select which workspace you are currently in. If you hit the drop-down arrow a new window will pop up.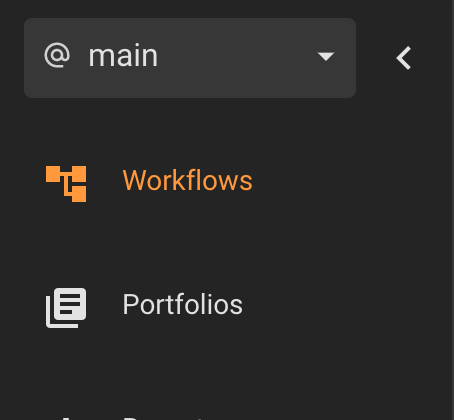 This new window will display a list of your current workspaces and the option to create a new one.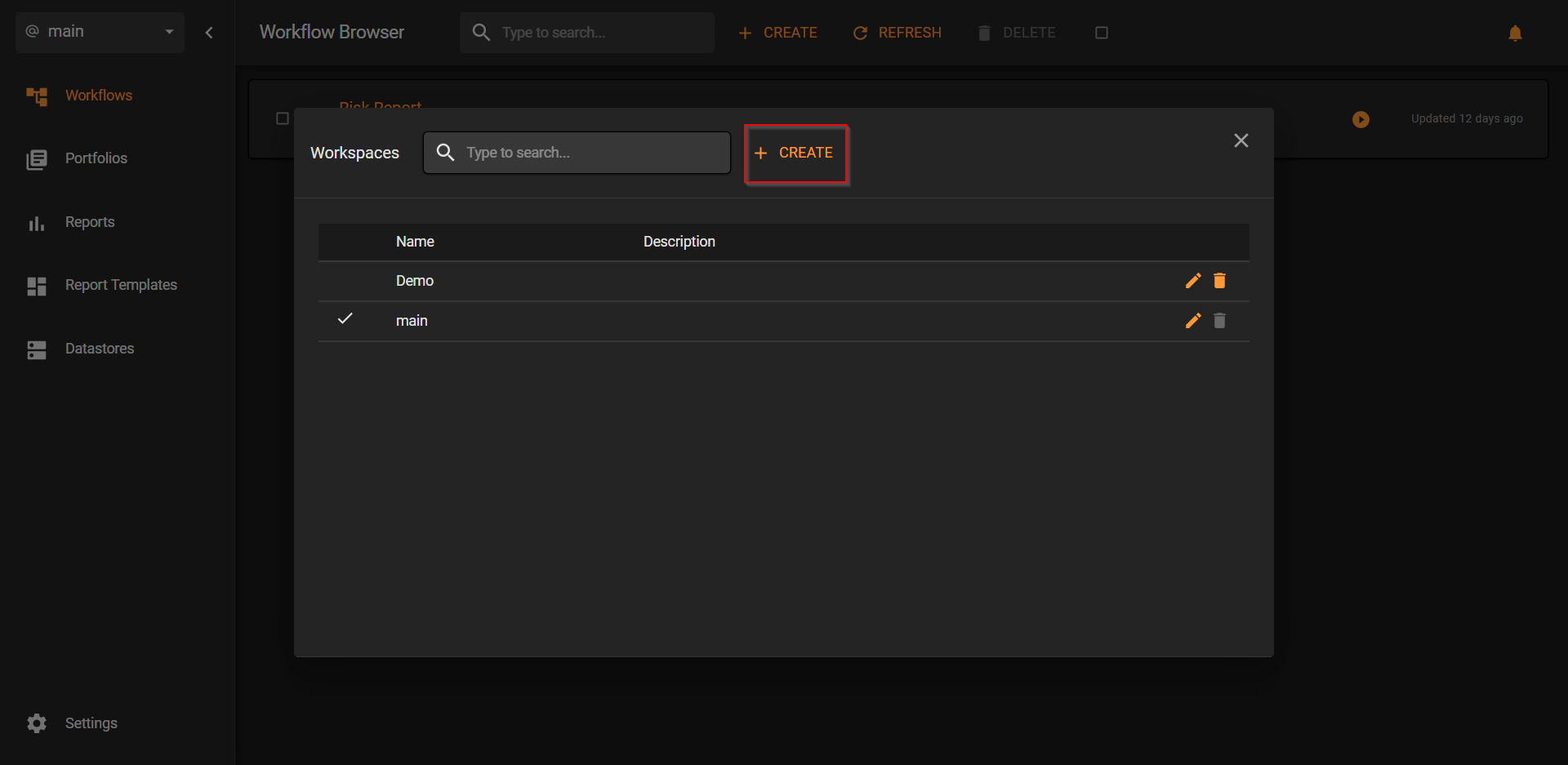 If you select "Create", you can name the new workspace and add a description as well.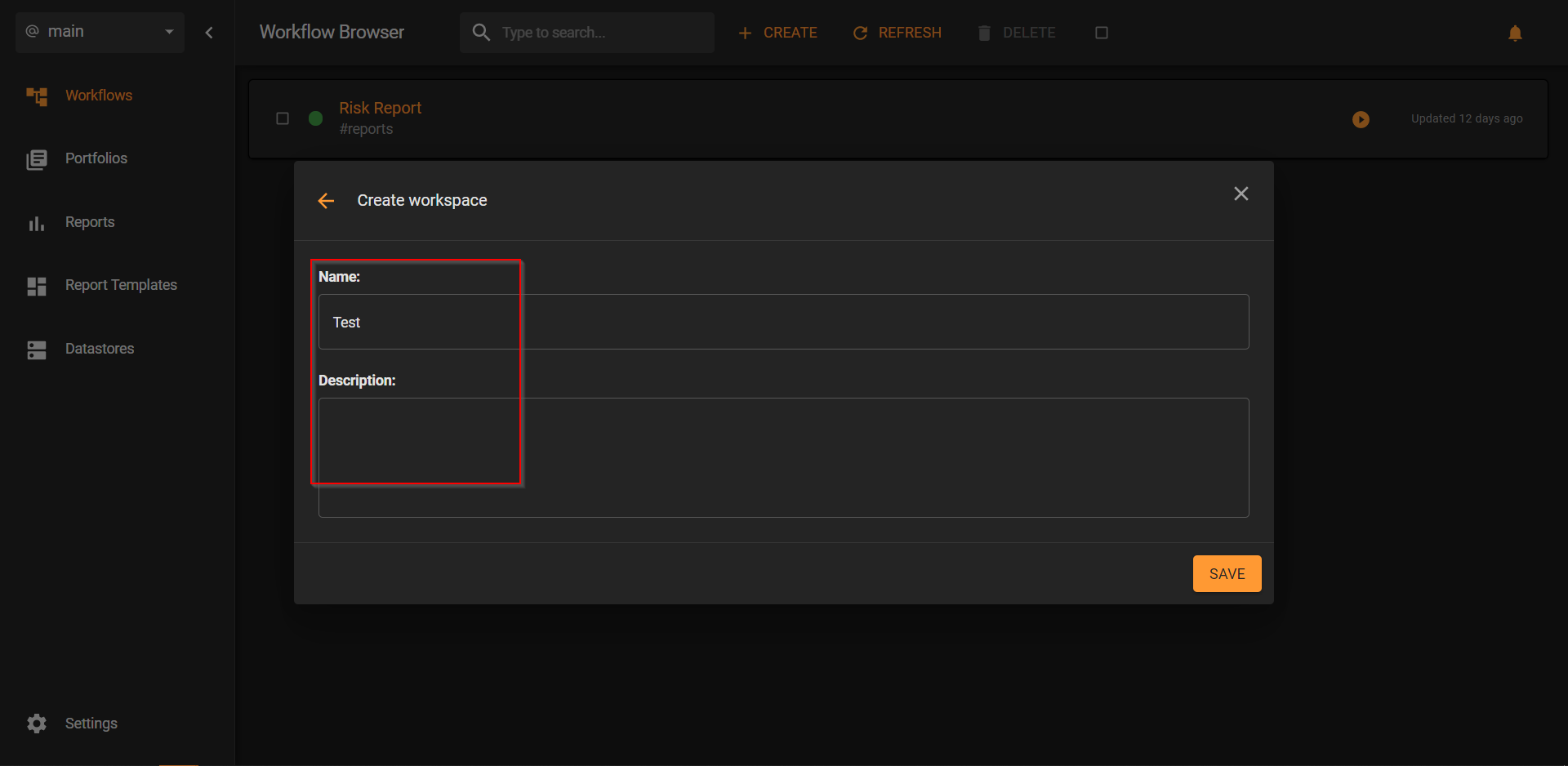 Once you save it, on the bottom right, you can see the new workflow in the list. Use the search bar to search for a workplace.