On the Everysk Platform you can export your workflows in order to create security backups on your computer. To do so, click on the options button on the workflow an select the Export button.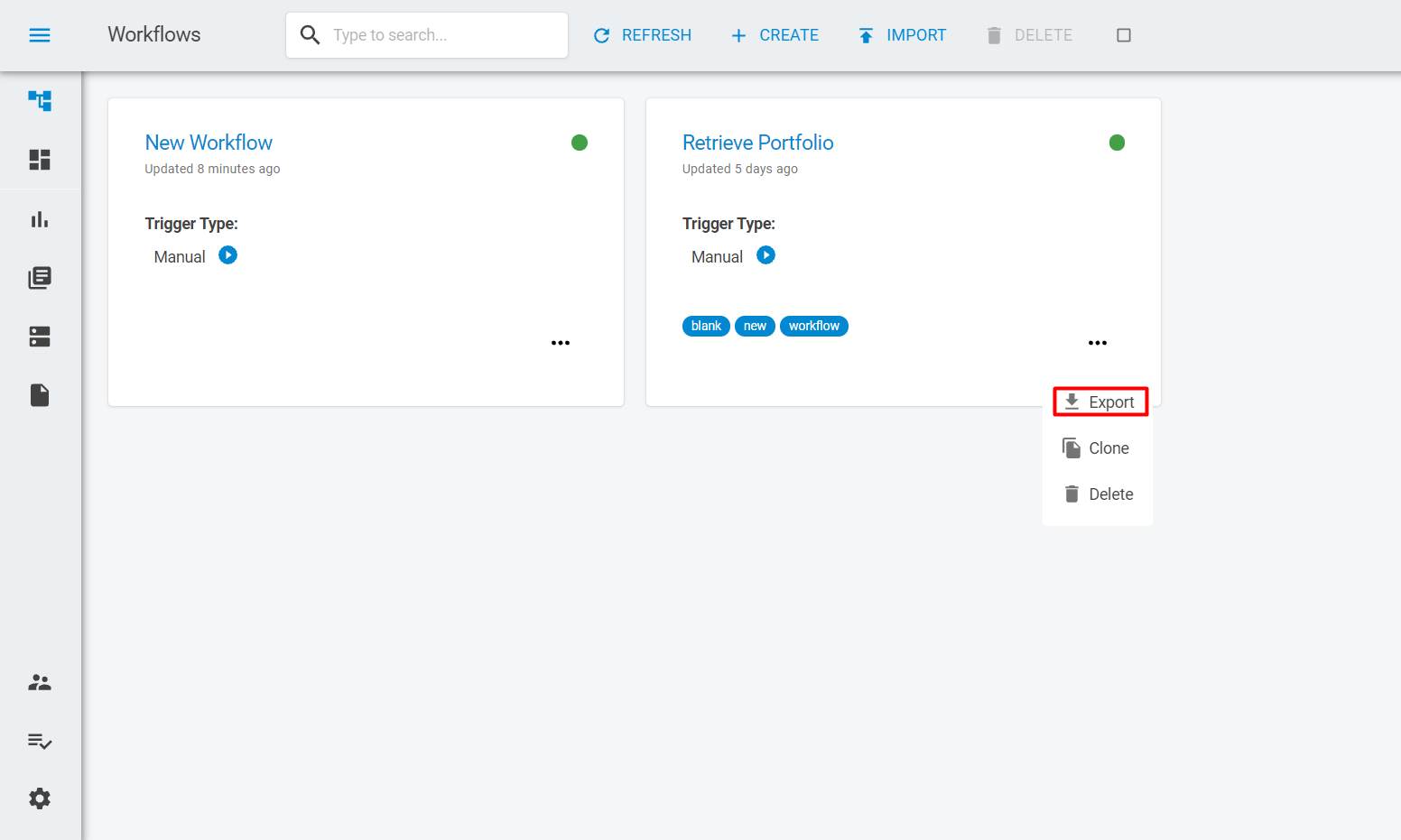 A section will pop up on the screen and you will be asked to inform your password. Once the password was informed, click in the Download Source button.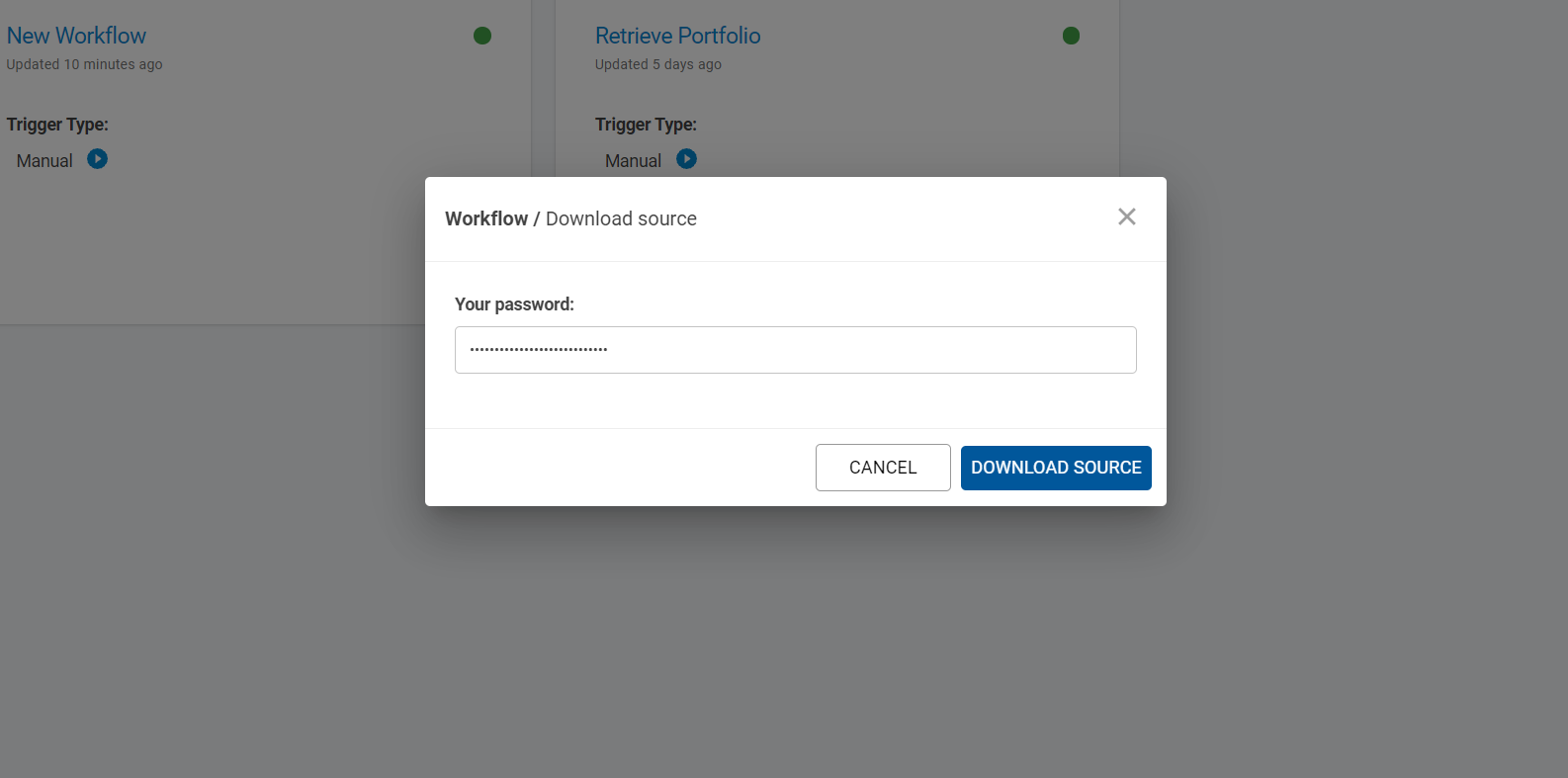 Then, you will notice that the workflow will be downloaded into your computer.