Inside the workflows section you can create new totally customizable workflows.
Once you are at the workflow page, click on the create button on the header. You will be redirected to the Designer page in order to customize your workflow.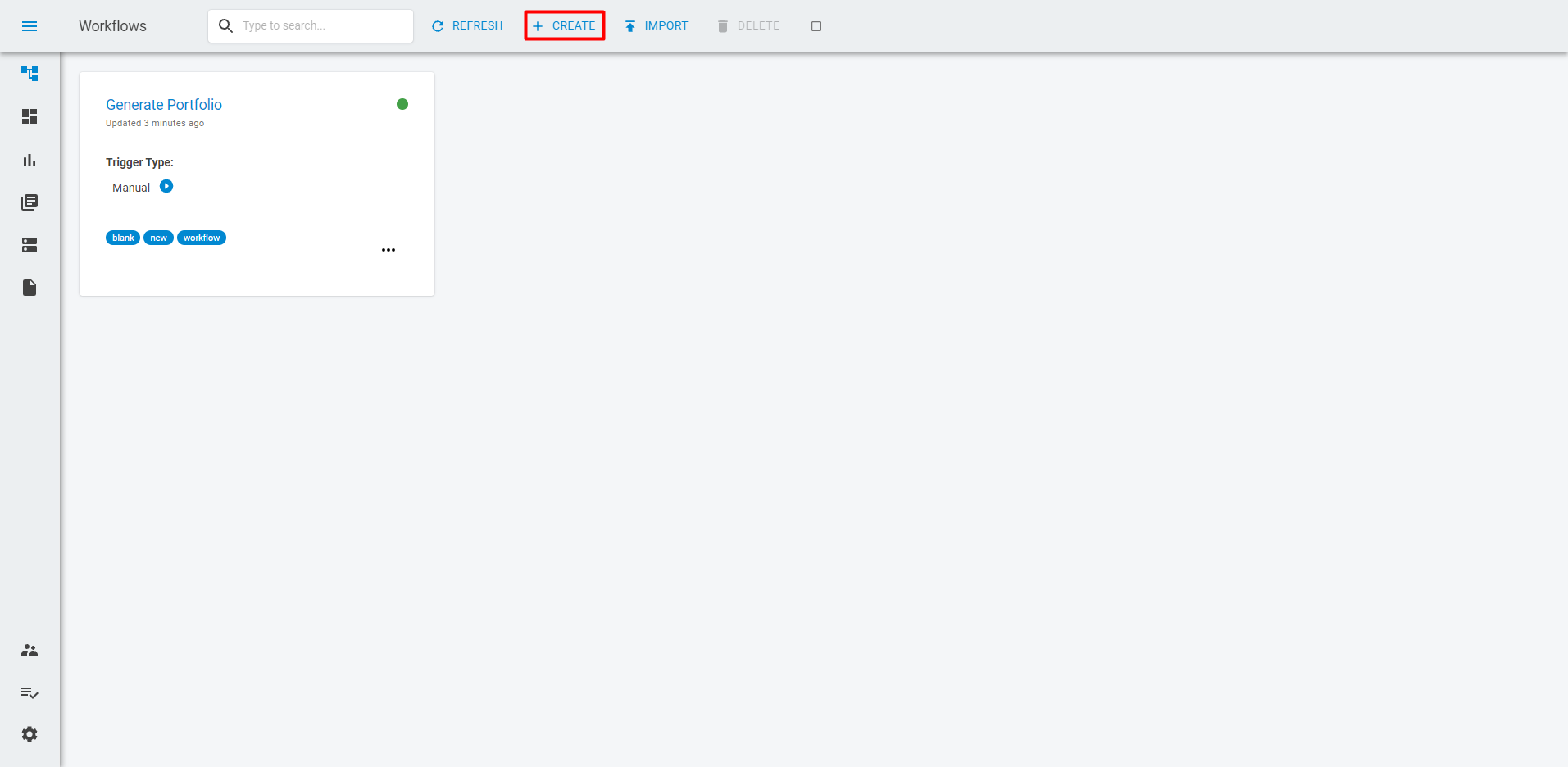 Notice that besides the title there's a editing icon. By clicking on this icon a new section will pop up on the screen allowing you to edit the workflow's basic information.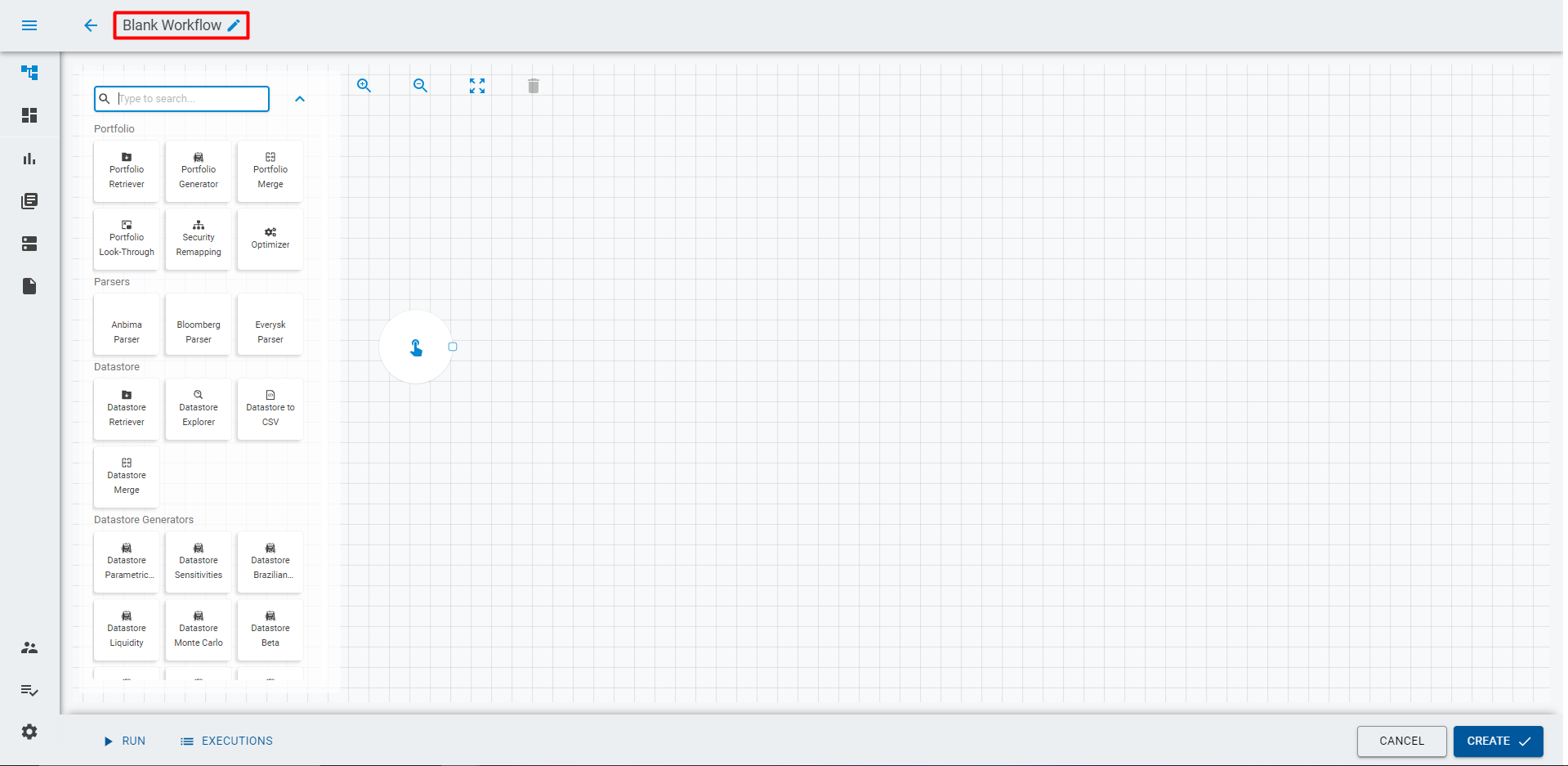 Here you can edit the workflow's basic information. A workflow's basic information is based on Workspace, Name, Description, Tags and a toggle button that enable the workflow to be started.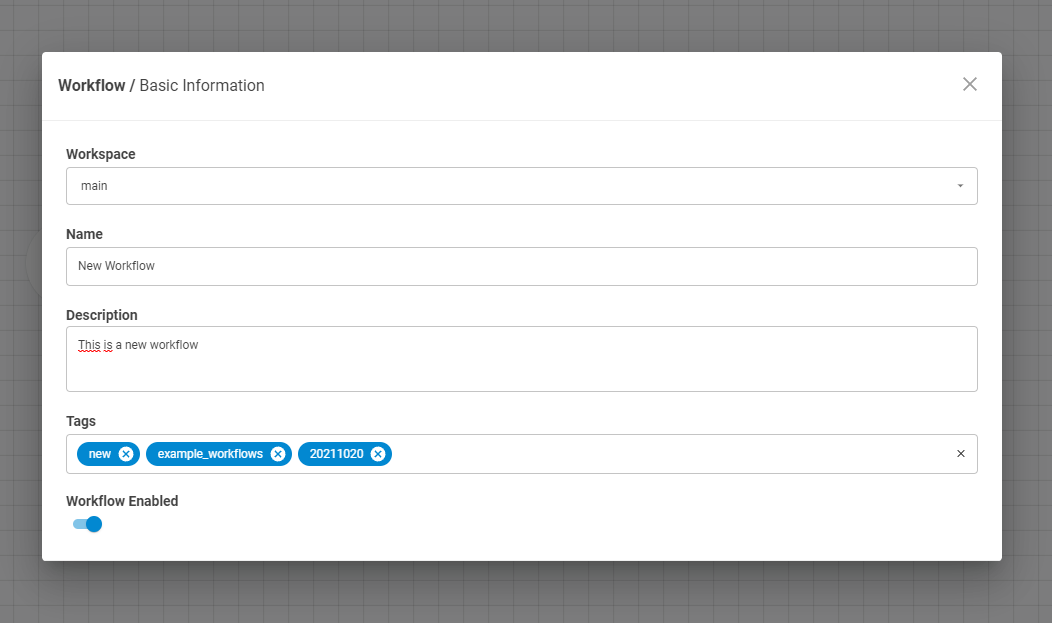 With these basic information set, you will notice that the workflow's name on the header has changed. You can now create the workflow dragging some workers and connecting them. Now just click on the Create button at the bottom to definitely create your workflow.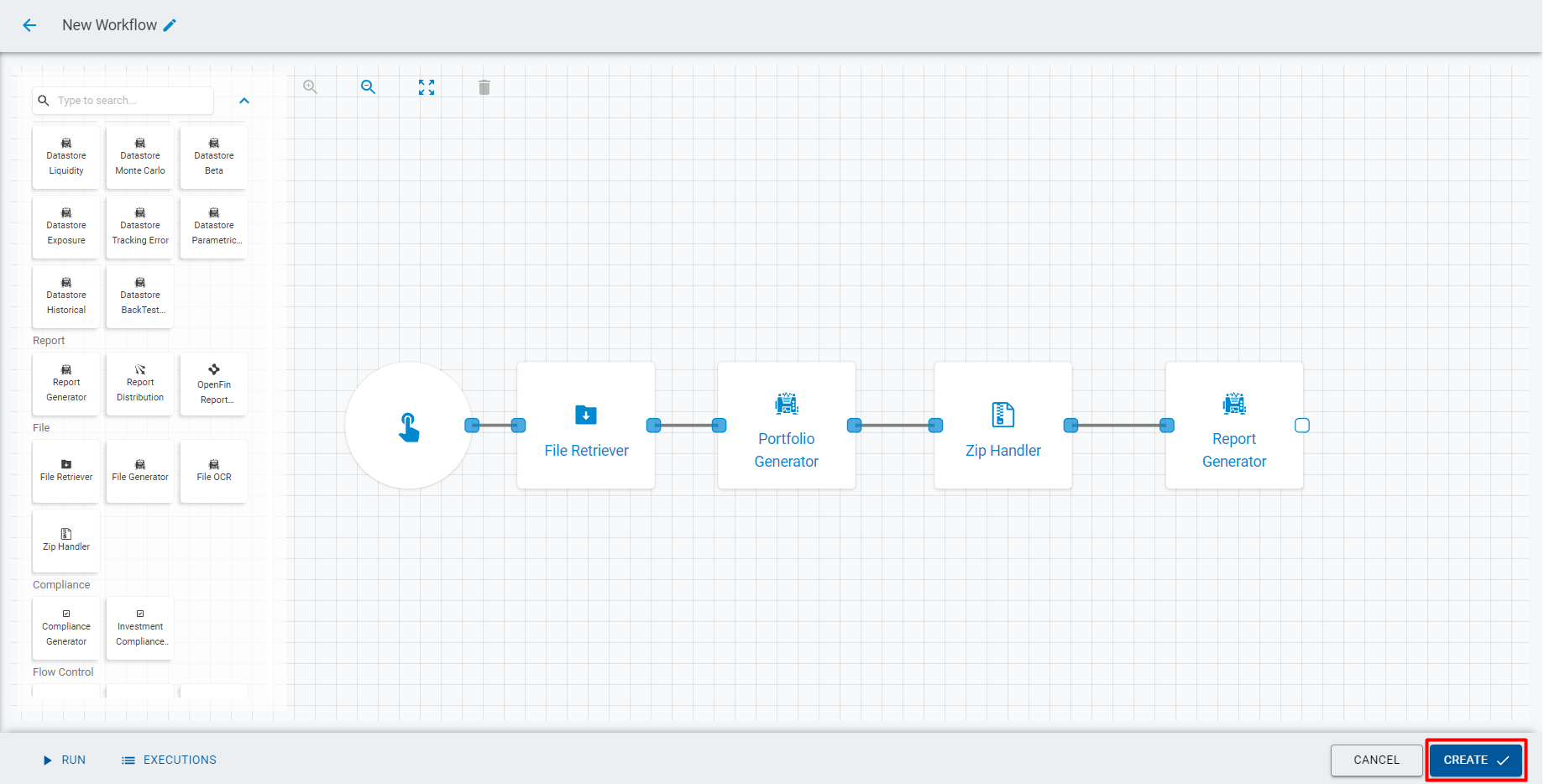 After these steps you will be able to see your new workflow on the workflows page.